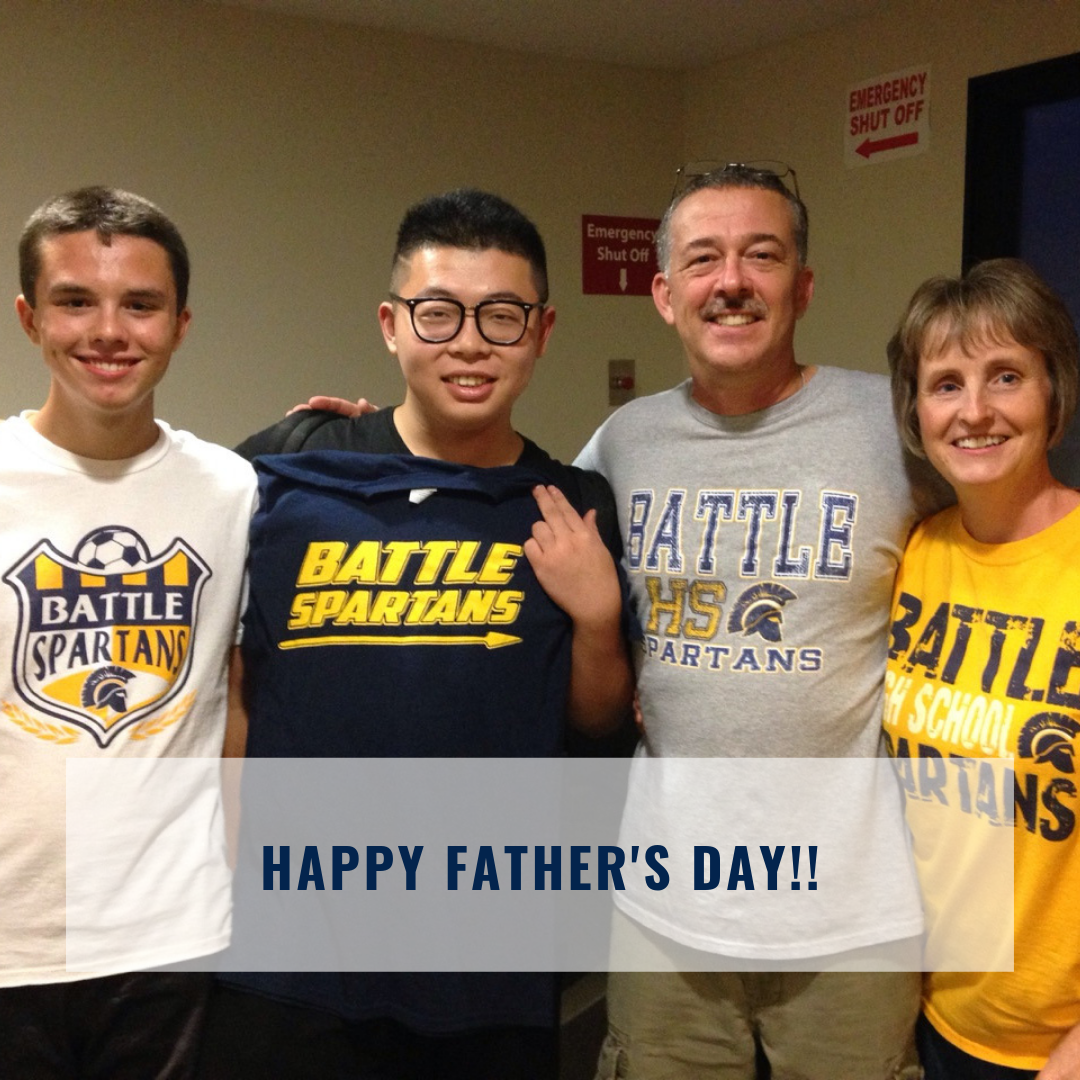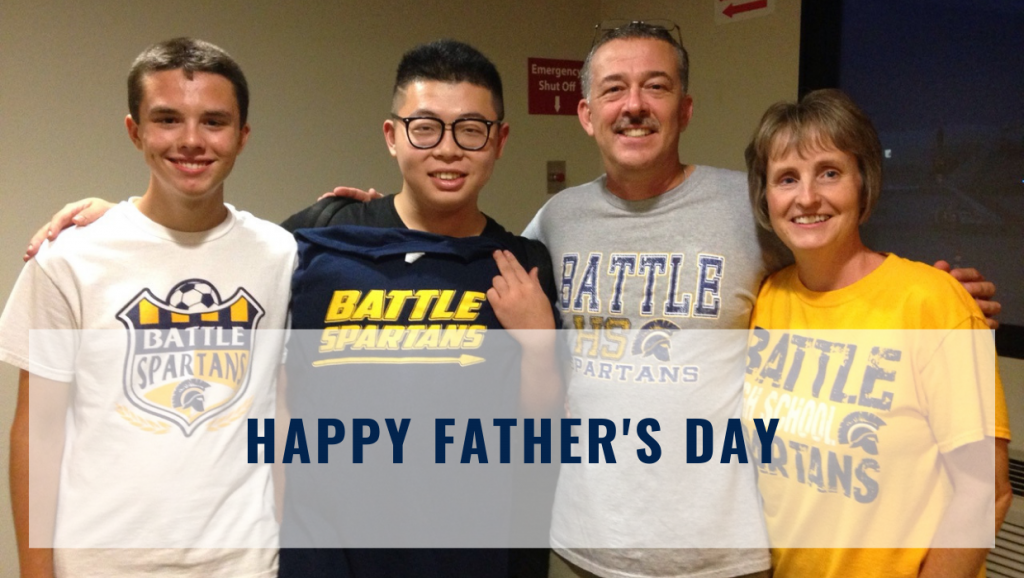 In celebration of Father's day, we want to celebrate all our wonderful SAE host dads! What makes our host dads so special is the bond they create with our exchange students, the effort they go to be there and the love they have for them.
Host dad, James from Arizona shares with us what an unforgettable experience he and his family had hosting Ben, an exchange student from China.
Ben has been an amazing addition to my family and friends. When he arrived in August he was a somewhat shy and reserved kid. Typical, right? But soon after, he opened up and became fully engaged with his exchange experience.
We had great times together attending sporting events (mostly NFL Games) and Ben embraced our local teams and got into all the excitement, being a "true fan". We also took him on trips to show him different places and landmarks in the U.S., including Salt Lake City and San Diego.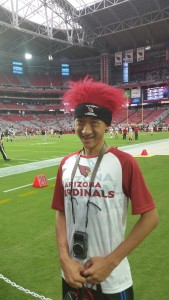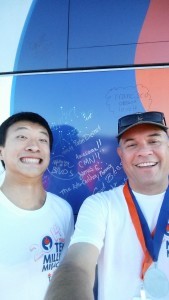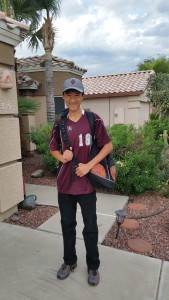 We learned from the beginning that he was self-motivated and loved to contribute at home. He even enjoyed grocery shopping! He was also open to trying new things like cooking some egg drop soup! I have to say, it was delightful!
My friends think he is such a great young man and ask about him every day.
When I think back to our year together and all the memories we made, the moment he made me most proud, always stands out. That moment was when he decided to join the school soccer team. Ben never played organized soccer in China, but decided to give it a go. Lots of other kids dropped out for various reasons but he persevered and was chosen to be on the team. Initially, because of his inexperience he only played in the last few minutes of a game when they were well ahead. However, as the season progressed and his skills improved, he started the last 4 games of the season (as a defender) and played in 2 playoff games! The school finished third in their division. That's really remarkable for someone new to the game and our country to step-up and stay with something new and different!
Ben is a terrific kid and he will go far in life. He has goals in place for his future that I know he will accomplish!
Happy Father's Day James and all our SAE host dads!
Interested in becoming a host dad and creating unforgettable memories with an exchange student? Check out how to host this fall on our website!
Post originally by AYA blog
Read More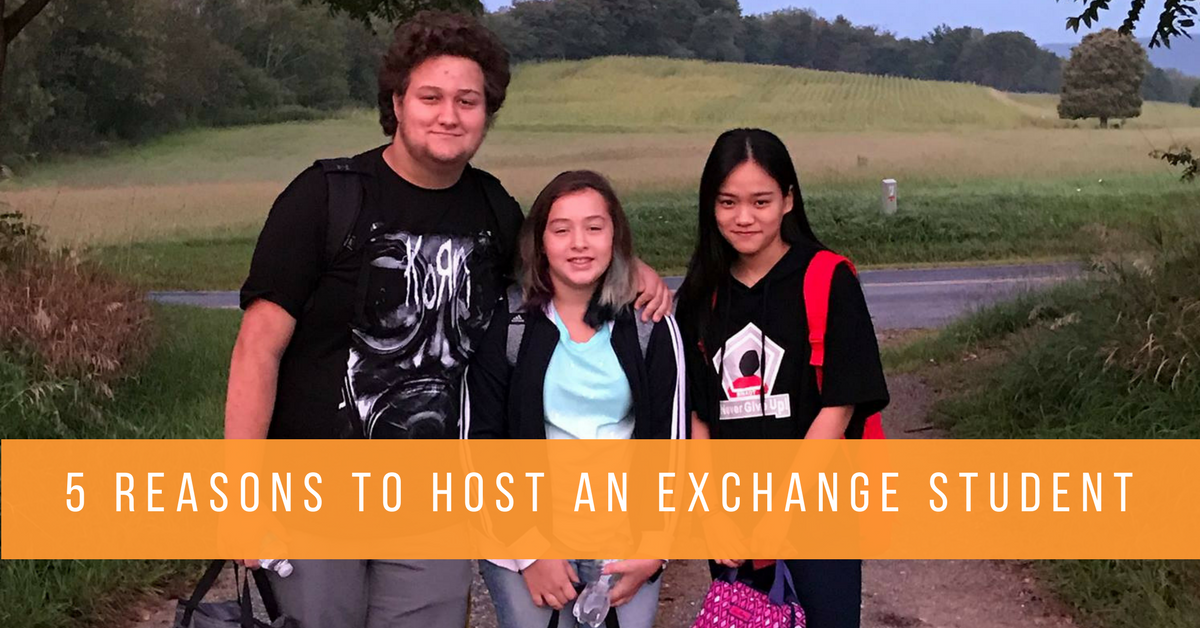 Every year, Student Ambassador Exchange helps students from all around the world connect with host families in the US. As a host family, you'll welcome an exchange student into your home while they study in your local high school. It's a great opportunity for students and host families to experience new cultures, create memories together, and make lasting friendships. You'll be surprised at what you learn about yourself and the student as you get to know one another!
Why Host an Exchange Student?
Learn About New Cultures
Hosting an exchange student is an amazing way to learn about other cultures without having to leave your home! Our students are excited to share their own heritage with their host families (in addition to learning about American culture). You can learn about the student's native language, traditional food, holidays and festivals, and more.
Bring Excitement into Your Home
When you host a student from another country, activities that you do regularly suddenly become new adventures with your student! For example, activities like going to a restaurant and watching sports seem like special events when you're introducing them to your student for the first time. This can revitalize your family activities and inspire you to explore your local community with them!
Improve Your Communication Skills
If you're learning your student's native language, practicing speaking with them is a great way to improve your skills. Also, learning to communicate with someone despite a language barrier is an important skill that you gain through hosting. You'll improve your ability to connect and relate to others with a culture different from your own!
Make Lifelong Friendships
Host a student and make lifelong friendships with them! Hosting allows you to establish a meaningful connection with someone that you otherwise might never have met. Oftentimes our students and host families keep in touch with each other after the student returns home. Maybe you'll even get to visit the student and their family in their home country!
Do a Good Deed
By hosting an exchange student, you're making a positive impact on their life! You're helping them adjust to another country while ensuring they feel safe, supported, and a part of your family. As a host family, you play an important part in helping students grow and develop.
Are you interested in hosting an exchange student? We are currently matching students for the 2018-2019 school year! Visit our photo listing to meet our available students and check back regularly to meet any new students added. Contact us today to find out how you can change one student's life through education and cultural exchange!
Read More