The goal of the SAE School Year Program is to connect amazing international students with caring host families here in the United States. Our exchange students are excited to learn about American culture and eager to share their own heritage with their host family, too! Host families have the chance to learn about a foreign culture without ever leaving home.
Student Ambassador Exchange connects these students with families in order to bridge the distance between our cultures, creating a global community and experiences that last a lifetime. To learn more about our program, attend our Host Family Informational Webinar!
Why Host for the School Year?
Student Ambassador Exchange prides itself on providing students with high quality host families during their stay in the United States. The biggest benefit of our program is total language and cultural immersion with an American family. This allows students in our program to progress in their language development at home while being able to focus on academics at public school.  At the same time, host families get to experience the adventure of sharing a home with someone from a different culture.  It is a great way to see the world from a different perspective without ever leaving your home!
Interested in becoming a host family? Select an exchange student, and then submit your application to get matched today!
Our Students Are: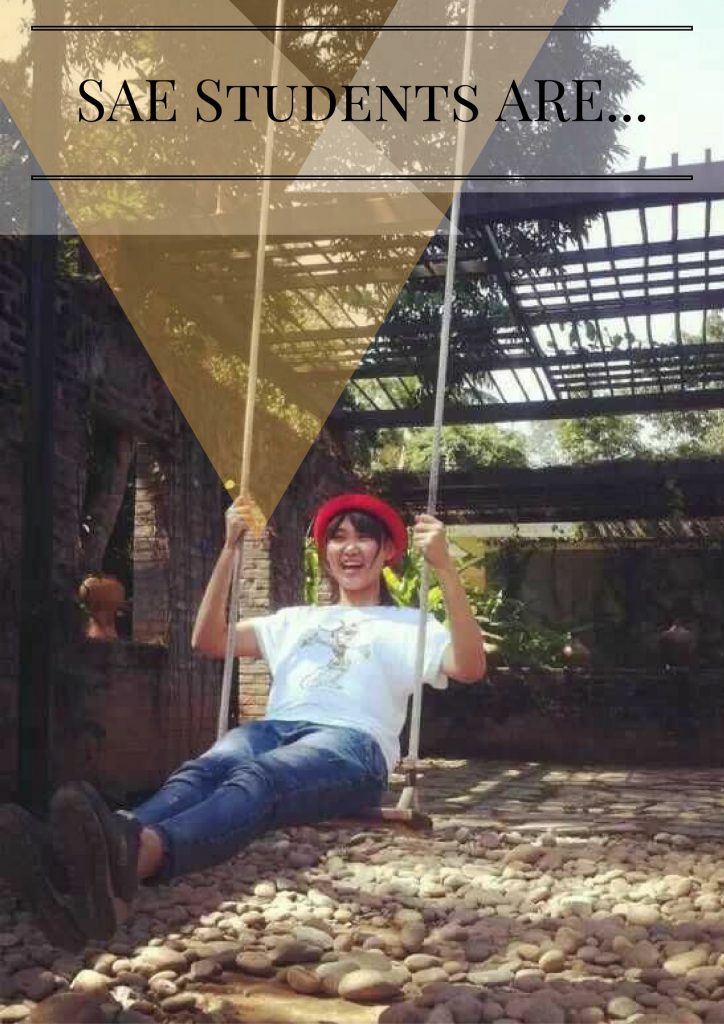 ⇒ BRAVE
⇒ SMART
⇒ EXCITED
Students who apply to come to the United States through Student Ambassador Exchange demonstrate enormous potential, in and out of school! They are brave to come to a whole new country for an entire school year – they are smart to pass exams required of every student for entry – but most importantly they are excited to be a part of the amazing experience that awaits them!
They are typically between 15-18 years old and are thrilled at the chance to do a year of study here in the US! We require all students to demonstrate they are ready for this amazing experience through an application process that includes interviews our SAE home office staff. Students also go through a pre-departure training that prepares them for the different culture, customs, and traditions they are about to experience.
Beyond that, they each come with their own interests and personalities. Extracurricular activities range from competitive robot clubs to dancing and singing in school talent shows. Most of our students come from small, close knit families. Some may have 1-2 siblings while others are only children. As a result they are incredibly close to their family and involved in the daily routine. With time, these students will adjust to their new surroundings and become a part of your daily routine too!
Meet Students Coming to Your Area!
What Makes a Good Host Family?
While there is no exact formula to determine the perfect host family, here are some common qualities we see in our host families:
passion for learning about a new culture
pride for their town and a desire to introduce a student to new customs
willing to help with school transportation as needed
ready to step into the parenting role for a student
space to host a student
full of ideas on what to show a student
Does any of this sound like you? Contact a program coordinator for more information today!
Room & Board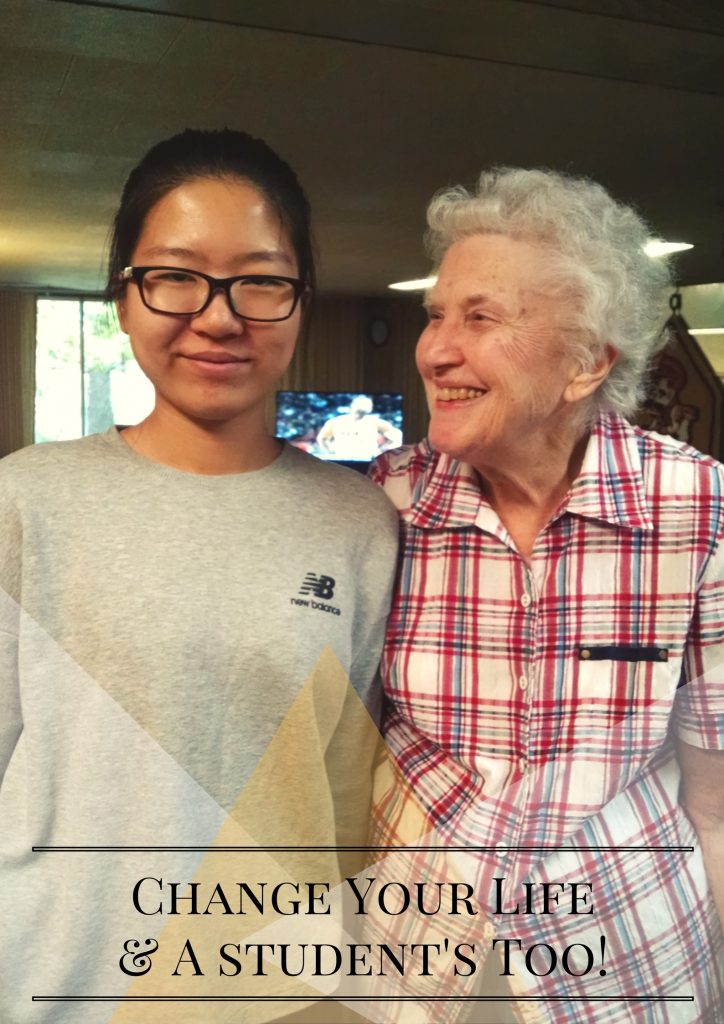 Students should have their own bedroom or share a bedroom with a child of the same sex. However, the student needs to have hi
s or her own bed, and it should be a bed that is neither convertible nor inflatable in nature.  In addition, the student should have adequate storage space for clothes and personal belongings, reasonable access to the bathroom, and a place where they can study.  We ask all families to go over their emergency plans with the student so that they will know how to exit the home if necessary.
Host families should provide the student with 3 meals a day, except on school days when the student will be provided with lunch at school. Students will bring funds to cover school fees, including school lunch, books, and school events.
Transportation
In general, students will be able to ride the bus to school. However, in situations where this is not an option, host families will need to arrange transportation for the student. They can either ride with a host parent or carpool with any licensed driver. Students may not, at any point in their stay, operate a vehicle or take driving lessons.
What We Offer
Student Ambassador Exchange guides students through the visa paperwork process and provides them with medical insurance during their time in the United States. In addition, we offer 24/7 support for students and host families. There will be a Local Coordinator in the area to provide host family and student orientations. The Local Coordinator will also check in at least once a month in person or by phone or email to make sure that everything is going well.  They will be able to address any conflicts that come up over the exchange program, and they will also help provide cultural opportunities for the student. In the event of an emergency, Student Ambassador Exchange Headquarters maintains an emergency phone that host families can call at any time.