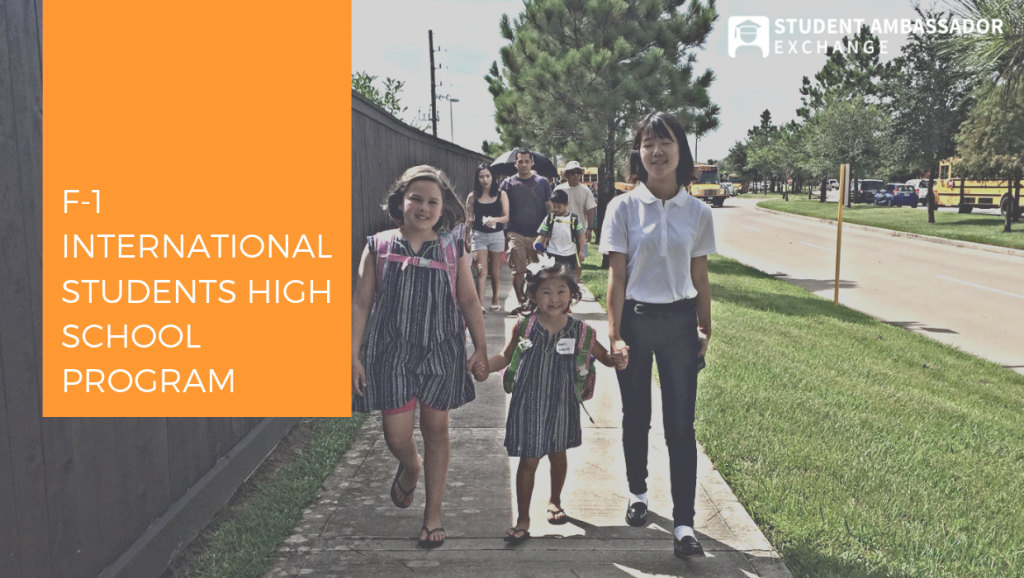 Connecting International Students to Caring Host Families
The goal of the SAE F-1 High School Program is to assist international students in identifying quality screened host families to stay with while they are studying in the United States. Many students from abroad send applications to schools, only to find out they cannot attend school without a local address and guardian. Student Ambassador Exchange will help you find a host family excited for your school year and the cultural experiences you bring!
Student Ambassador Exchange also assists schools who would like to have more international students on their campuses but who do not offer host family finding services to their applicants. We can assist your students in finding a local host family in your area that is carefully screened and excited to have an international student in their home.
Program prides itself on finding quality host families for international high school students studying in the United States. The biggest benefit of our program is total language and cultural immersion with an American family. This allows students in our program to progress in their language development at home while being able to focus on academics at school. SAE will be there for students and families every step of the way, with orientation, mid-program, and departure training, as well as 24-7 emergency contact information.
Interested applicants and host families can use this page to find out more information on our program fees, program inclusions, and how to apply.