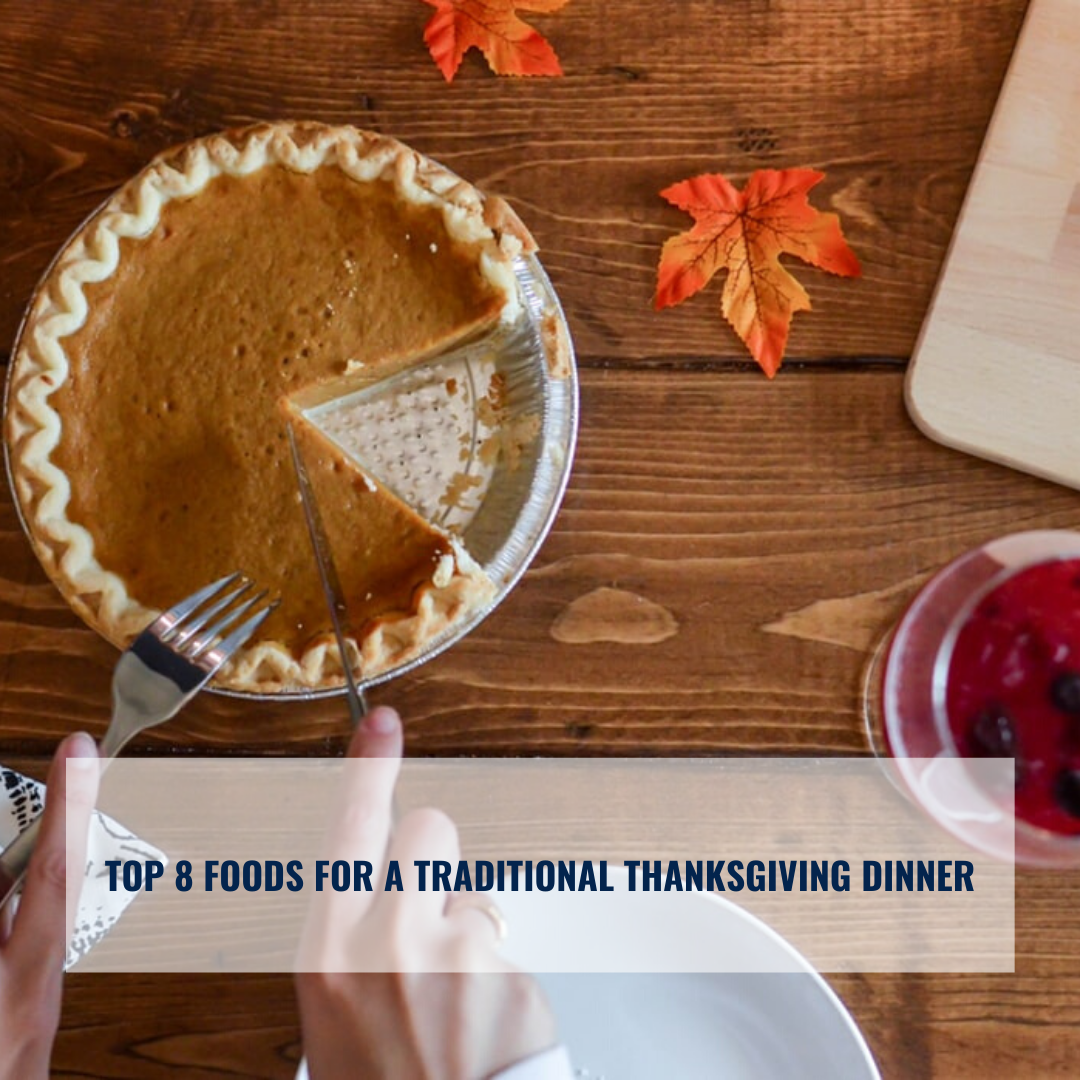 Thanksgiving is a special day to spend time with family, and to remember to be thankful for what we have. But Thanksgiving is also a time to eat… a lot!
A great way for international exchange students to experience American culture is through eating! Let's keep things traditional with our top 8 food for a traditional Thanksgiving dinner.
1. Turkey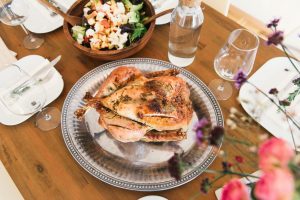 2. Stuffing/Dressing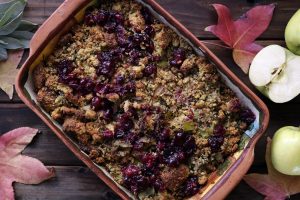 3. Cranberry Sauce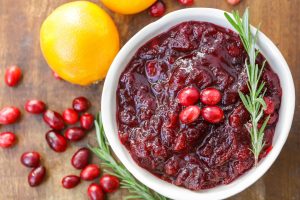 4. Mashed Potatoes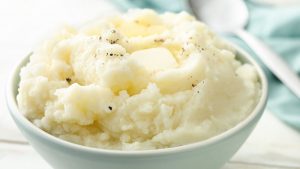 5. Green Bean Casserole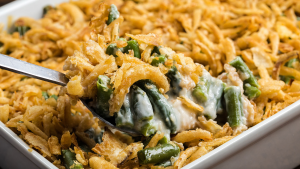 6. Candied Yams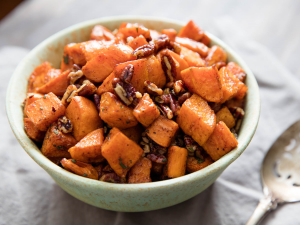 7. Pecan Pie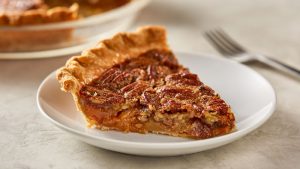 8. Pumpkin Pie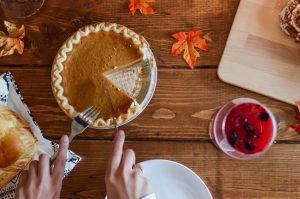 We encourage all of our students to try some new foods this holiday season!
Enjoy!
Read More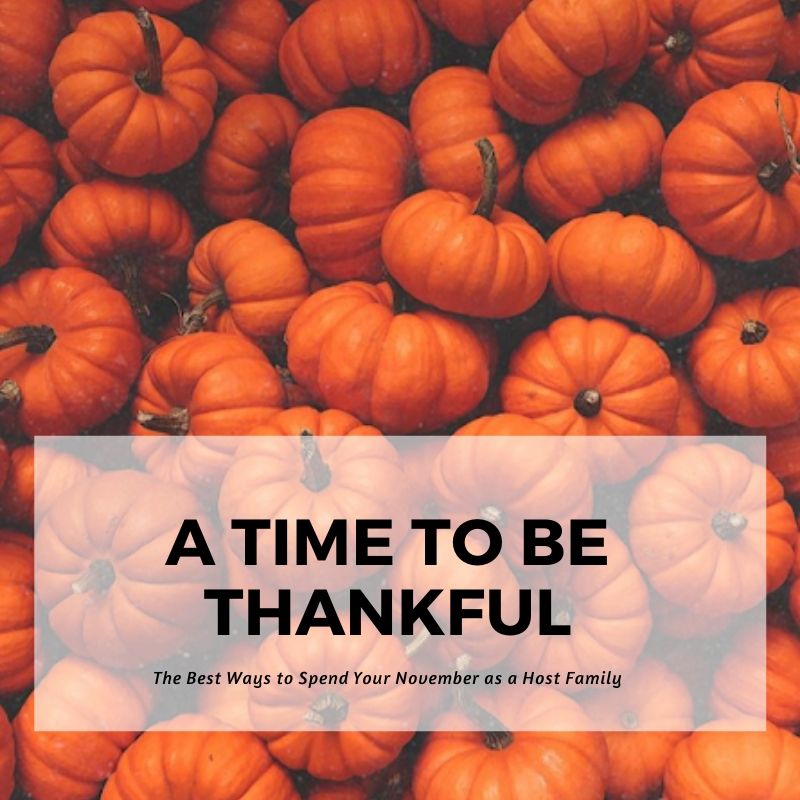 The Best Ways to Spend November as a Host Family
With the holiday season around the corner, many of us have a big turkey dinner and the Macy's Thanksgiving Day Parade on our minds. Because Thanksgiving is a uniquely American holiday, I encourage those hosting an international student to take the opportunity to share some of your own traditions!
Here are some fun and uniquely American activities and events to participate in as a family this November:
1. Participate in a Turkey Trot.
The average American consumes between 3000 and 4500 calories during their family thanksgiving meal gatherings. Therefore, in preparation for the big day, many people participate in the tradition of running a turkey trot race. This race takes place in various locations all over America and range in distance from a 5k race to a full marathon. While some take place the day before or the morning of Thanksgiving, many take place a few days before and function as charities to help feed families in need. Beloved turkey mascot costumes are not required, but are often encouraged to be worn while running the festive race!
2. Take a Brisk Autumn Hike.
Nothing beats hiking on a trail in the woods with the crisp air surrounding you and the leaves crunching under your shoes. Enjoy some outdoor time with the family.
3. Volunteer in Your Community.
While November is a time of giving thanks, many Americans see this season as an opportunity to give back. Whether it's serving food at a soup kitchen, volunteering at a food bank, walking dogs at an animal shelter or participating in a trash pick up in your town, this is an amazing way to lend a helping hand and gain a sense of community.
4. Go to a College Football Game.
The game, the screaming fans and the fall breeze make for a fun time to bond over your favorite team!
5. Create a "Things to be Thankful for" Chalk Board:
Hang a chalk board in your kitchen or living room. Everyday in November write a new thing you are thankful for!
6. Celebrate Native American Heritage month.
In 1990, November was declared National Native American Heritage Month. Learn a little more about American history by visiting a local museum! Visit the official Native American Heritage Month website to find exhibitions in your area that pay tribute to the history and culture of Native Americans.
7. Roast Marshmallows.
Get out those old wire hangers and have some friends over to roast marshmallows over a fire and argue about if the burnt marshmallows are the best or worst thing in the world. Oh and don't forget the chocolate and graham crackers.
8. Eat and be Thankful!
Last but not least, enjoy thanksgiving day with your family and close friends, stuff your face with dressing, cranberry sauce and pie and share what you are thankful for!
We wish all of our Children of All Nations/ Student Ambassador Exchange family a very happy Thanksgiving! If you would like to share your stories, experiences and photos with us from the fall season, please send them to
info@saeglobal.org.
Read More