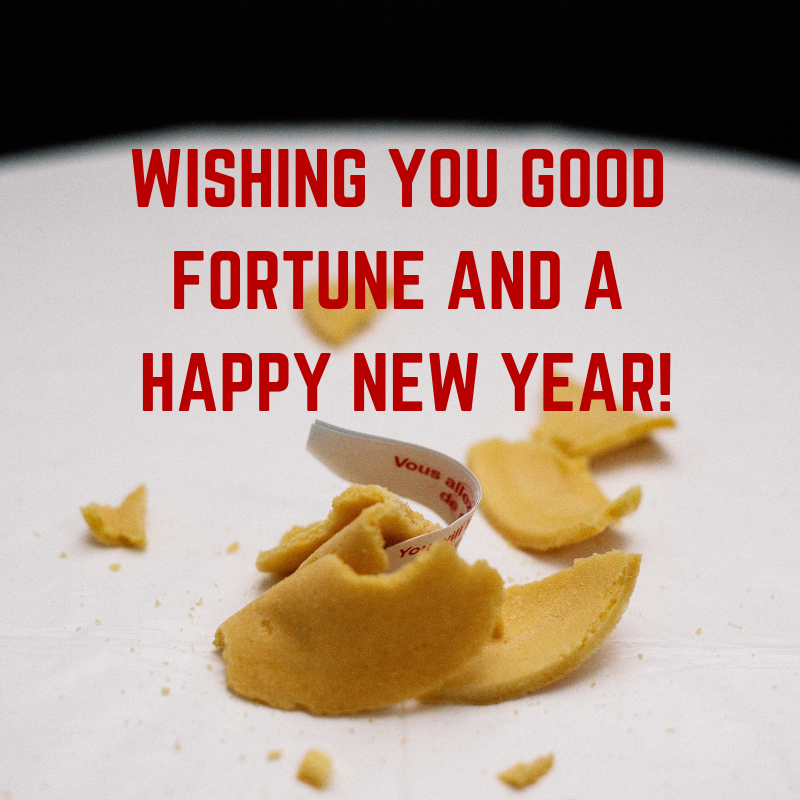 Lunar New Year is a time to get together with family and celebrate the coming year! This year consider hosting an exchange student and make this year a great one for your family! Create memories and build lifelong friendships, enrich your entire family as you learn about the culture of your new 'son' or 'daughter', and become an American ambassador by sharing U.S. culture.
Create something special for your family! Find a family and exchange student tested and approved fortune cookie recipe below!
Fortune Cookies
Total Time: 1 hr 24 min
Prep Time: 1 hr
Cook Time: 24 min
Makes about 20 cookies
Ingredients
2 egg whites, room temperature
6 tablespoons butter
1/4 cup sugar
1/2 cup flour, sifted
1/4 teaspoons vanilla extract
Directions
Cut a stencil out of a plastic coffee can lid in the shape of a 3-inch disk.
Whip the egg whites until stiff and chill.
In a mixer, cream the butter, then add the sugar and continue mixing.
Add the flour and blend in, then add the vanilla and blend again.
Add the chilled egg whites and mix on low until well incorporated and the batter is smooth.
With a small offset spatula, spread batter through the stencil so it is a circle onto parchment paper, about 6 per cookie sheet.
Bake in a preheated 350-degree oven until light golden brown, 7 to 8 minutes.
Quickly remove the pan from the oven and one at time place a fortune across the center with a bit hanging out.
Fold cookie circle in thirds over fortune with flaps only slightly overlapping each other.
Turn over and bring opposing sides together and pinch. Let cool.
Enjoy!
Wishing you and your family good fortune and a happy new year!
-Your Student Ambassador Exchange Team

Read More